(Almost) uncut and (almost) unedited.

No fast-paced music. No fast or flashy editing. No custom graphics or animations. No effects. Just 70 straight minutes of footage of the cleanest, euro-style VW/Audi cars in the world.

For the first time, see the show as it has never been shown. The cars, the people, the scenery. See closeups of how they do it overseas, with multiple shots and angles.

We condensed hours and hours of footage, all shot by Steven Campbell, and hand-picked 70 minutes of the best for this film, while retaining that "uncut & unedited" feel. This film is a break away from our usual style: Unlike our usual releases, get a chance to study these cars with longer shots and less cuts.

All footage was shot and edited in High Definition widescreen.

NOTE: This is not a physical DVD, this is a full-length video download.


Click Here to watch the trailer.
SD Video Features:
70 minute feature
Selectable audio*:
Raw camera audio feed, or Classical music
Format: MPEG-4/H.264(.mp4), 853x480p, 23.98fps, 1.60mbits/sec
Audio: 2 tracks*, AAC Stereo 128kbps
File Size: 899mb

HD Video Features:

70 minute feature
Music only track
Format: MPEG-4/H.264(.mp4), 1280x720p, 23.98fps, 4.5mbits/sec
Audio: AAC Stereo 128kbps
File Size: 2.17gb

Compatibility: Requires system capable of H.264 playback.

MAC: Requires QuickTime Player 7.6.3 or later, or play with VLC or other media player.

PC: Play with QuickTime, VLC or other media player.

Compatible for direct playback on PlayStation 3 (copy file via flash drive or other device).
Video file is DRM-free and can be converted to virtually any format with your favorite video conversion software. Please don't give it away.

*Audio track can be switched in playback software by locating an "Audio" or "Language" menu or option button. This varies by playback software. If watching on PlayStation 3, choose the "Audio" option from the overlay menu.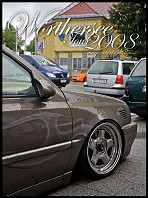 SD: US $10.
HD: US $15.


You will be able to download immediately after payment.

Please ensure you have a broadband internet connection due to file size.